The biggest makeup trends you really need to try right away! 
Can you believe we're already through 2021? For some, this year looked like a rather long one and for most others, it feels like it's been quite quick. But there's no doubt that 2021 has been full of surprises for all of us and things haven't necessarily been going as planned.
But if there's one thing that's remained constant through the quarantine apart from the face masks and other assorted craziness it's makeup trends! To many others like us, makeup stays a top priority and is a great way to boost our mood and confidence, especially in such unprecedented times. 
Now, more than ever, everyone from Instagram influencers to the who's who of the makeup world has had some extra time on their hands to experiment. The result? Some gorgeous looks have set the tone for the year's makeup looks & trends. So, without wasting any more time, here are a few gorgeous looks that have been trending on the beauty front.
The Pretty in Pastel Trend
Goodbye loud monochromatic tones! Mellow pastel shades have been the new thing that's taking beauty news by storm. Whether it is a light pink flush of color on your cheeks or a mild green wing on your eyes, this pastel trend has been a favorite for many and is here to stay! Nails are another great way to incorporate pastel trends in your everyday makeup routine now. 
Check out shades such as turquoise, mint green, neutral corals, and many more for a pretty pastel do-over. From runway models to big influencers, everyone's flaunting looks with pastel-coloredfavorite makeup and it's really easy to make it a part of your routine too!
The Floating Eyeliner Trend
This one's another favourite of many experts & bloggers. Why not skip the usual black eyeliner for a stunning colored one? Better yet, why not take this colorful linercolored favorite trend one step ahead and apply it as a floating wing on the eyelid's crease? There are no rules for this trend, so don't worry about trying to get your eyeliner to stick to the lash line; it's playful, fun, and funky. 
Many celebs too have sported this style in their homes or while stepping outside, because what's better than an exaggerated eye makeup look, behind the face mask, right? From bright yellows to neon greens, there are no shades that don't do this trend justice. So, line away!
The Watercolour Trend
With eye makeup majorly being in focus over the last few months yet again, the watercolor eye has stamped its authority in 2020. Dreamy, light, and lively – this trending look is created in an instant and is a 'no fuss, no drama' look to try. 
All you need to do is take an eyeshadow palette, dab a shade onto the lid – anywhere at all – and build it further using more pigment. Or you can mix it up with different shades of eyeshadow and spread it using your fingers to create the prettiest watercolor effect! The best part about this trend is that you don't have to worry about it not following any invisible lines, so you can go nuts with the watercolor eye makeup trend!
The Supple Skin Trend
We can't ignore the fact that skincare is back in trend. Not that it was ever out of fashion, but it's never been more highlighted in the year 2020. Flaunting natural, dewy, and luminous cosmetics skin is the new thing to follow. For a trend that should be of prime importance in today's times, this one's already gaining a major fan following.
 Hydrated and radiant skin is in and it's safe to say that it's here to stay. Maintaining a proper skincare routine is the only requisite for us to ace this one and we feel this might help.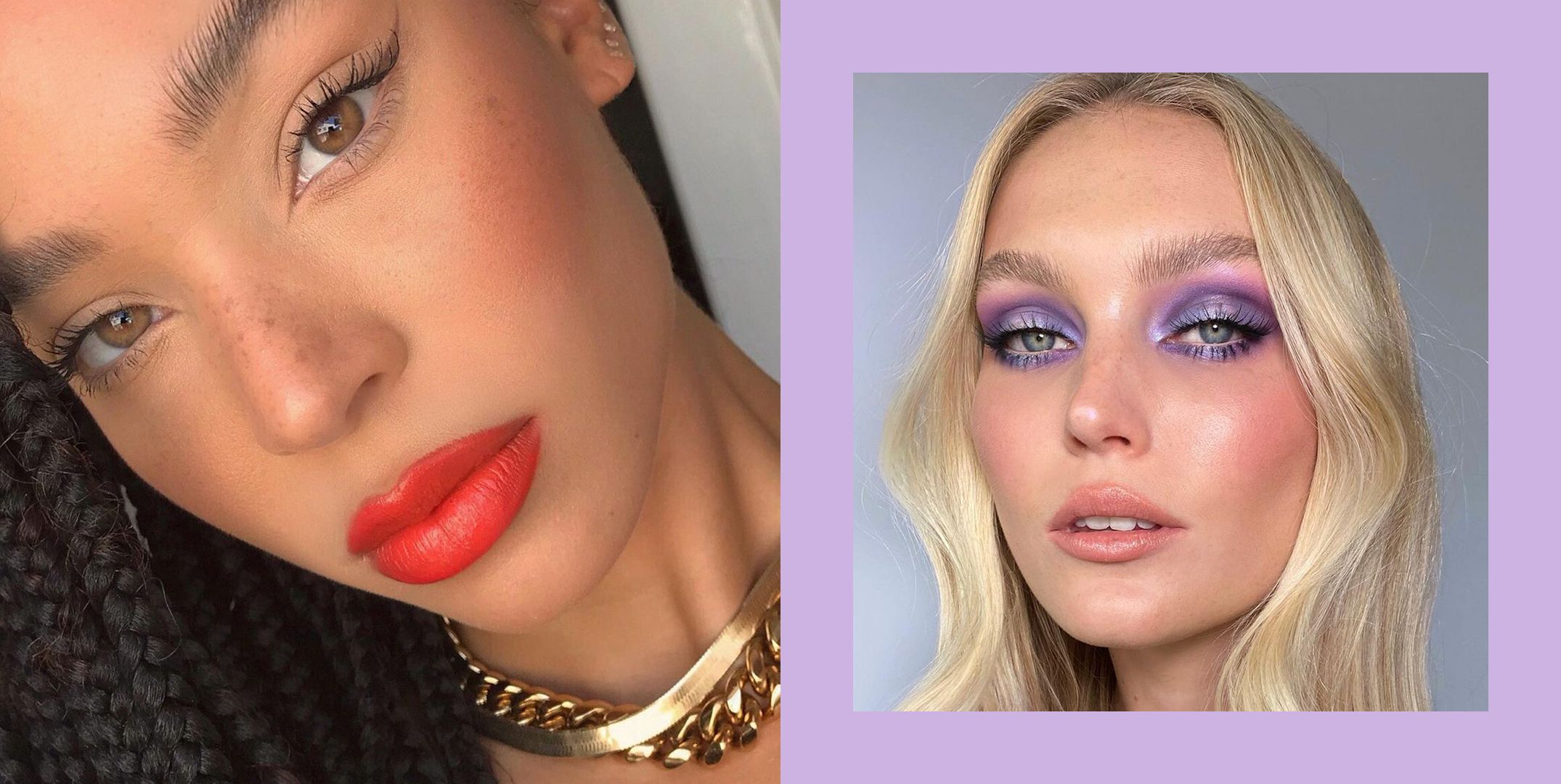 Even though 2021 has been unprecedented, it's not been devoid of colours, as these trends rightly show us. Beauty and makeup trends this year have proven that it doesn't take much to fill our lives with colours, no matter where you are. After all, all you need are your makeup tools, your most colourfulness coloured palette and the sky's the limit!
To know more makeup hacks that you must try click the link below 
https://morazecosmetics.com/blogs/make-up-tips/5-makeup-hacks-that-you-must-try