Seven Best Nail Colors For Work.Are you someone who is a Nail Polish Freak? Or someone who has the tendency of wearing different shades each day but isn't well versed with which shades to carry at the workplace? We always have that fear of how our nails will represent ourselves at the organization. Like are the shades too gaudy or they appear too bland. Well, don't you worry. In this post, we have some marvelous suggestions for you to carry the best shade gracefully.
At every workplace, there is a dress code that has to be followed. For a few moments just imagine you wore a vibrant nail paint shade today. How would it look like? No matter how alluring it appears to be, its vibe will never match with your dress code and you somewhere deep inside will be dissatisfied with your overall appearance. But let me also ensure you that creativity is always praised at workplaces. With a beautiful nail paint shade, clean, well-cut, and well-shaped nails are also valued.
Prior Prep
 Before moving on to the main course let's see what preparations are needed for the ultimate delight.
Cut and shape your nails on a regular
Use cuticle oil for stimulating healthy
Use a good quality nail paint
Don't forget to wash the underside of your
Use base coat before applying and topcoat after applying nail
It's time to plunge into the valley of different nail polish colors right away….
I have shortlisted seven stunning shades that you can prefer wearing at your workplace.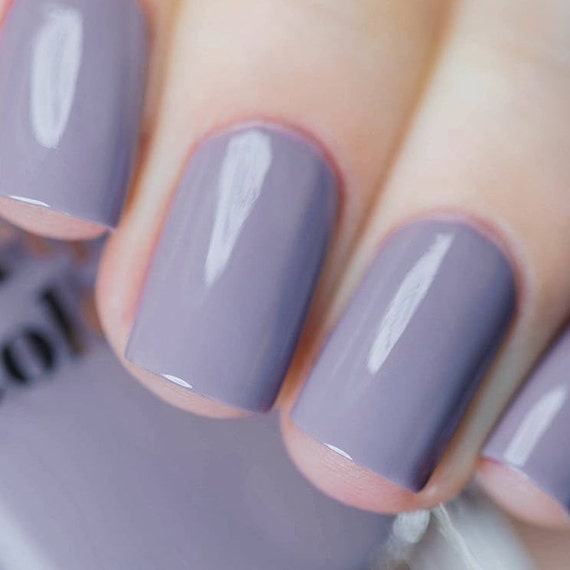 Lavender
This isn't hidden from anybody that the craze for lavender has been there for the past few years and is particularly high in demand. It's basically a lighter shade of purple. Definitely not
something that'll go out of fashion for the upcoming two to three years. Adding to this there are so many subtle shades in lavender itself that suits almost every skin tone.
You can go for O.P.I Lucky Lucky Lavender Nail Lacquer, DeBelle Nail Lacquer Blueberry Bliss and Faces Splash Nail Enamel (Viola 41).
Green
Green is a new trend and will definitely become a classic color like red or pink. It comes in a variety of shades including some neutral shades which are a perfect workplace match. Forest green is beloved of them all.
Faces Splash Nail Enamel (Linty 45), DeBelle Gel Nail Polish Green Olivia, and Revlon Summer Florals (Green Orchid) are good to go with.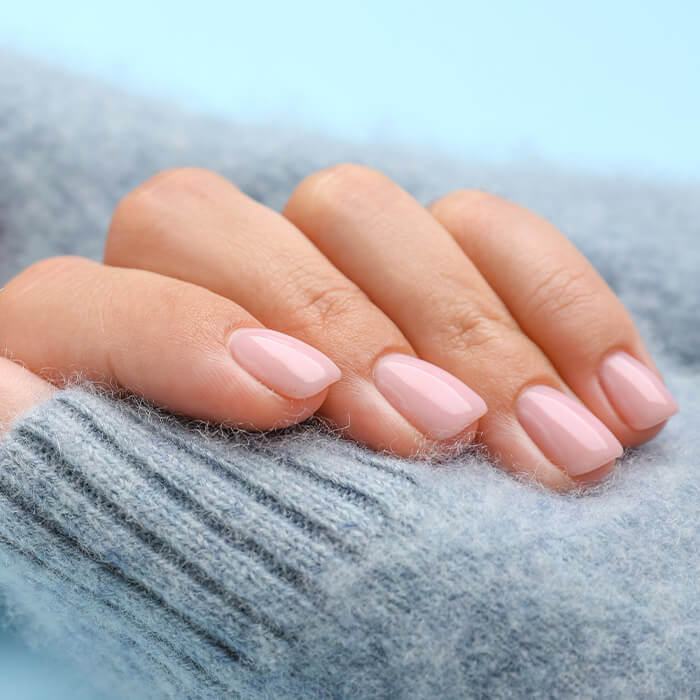 Beige Pink
Pink is a color that symbolizes charm, romance, and femininity. Hot pinks are not preferable for workplaces as they are too loud but there are some amazing shades that you can easily rely on. One of them is Beige Pink.
Indigo
It's a mix of violet and blue color. Well, this is a color that shares a brief history deep down. Heard of the ancient dye. This color comes in several subtle shades that can definitely become your new favorites.
Dazller Eterna Precious Nail Glitter - 11 Indigo, Lakmé 9 to 5 Primer + Gloss Nail Colour, Indigo Ink and Colorbar Nail Lacquer - Trench to list a few.
 Taupe Gray
It's a warm gray color. And is suitable to carry at organizations. Your hand will look extremely versatile after applying this magnificent shade. It will look more glorious at people with dark skin tone. It is mostly available in neutral shades.
You can go with Kiko Milano Smart Nail Lacquer - 05 Taupe, Roots Nailplay Nail Polish - NPM 32 Taupe Grey DeBelle Gel Nail Lacquer Grey, and Taupe Nail Polish -8ml Moonstone Bloom.
Dusty Pink
As the name suggests (Dust) Dusty pink has a gray tone. It's a classy shade and will perfectly go with the workplace's theme.
Lakme 9 to 5 Primer + Gloss Nail Colour - Dusty Pink and Colorbar Nail Lacquer - Soulful is worth it.
 
Pure White
Don't get shocked hearing this. White nail paint appears very classy when carried. Being white they go with every skin tone. If you don't want to apply pure white go with any other white shade. All are magnificent in themselves.
Nykaa Nail Enamel Polish - Marshmallow Dream 83, Nykaa Matte Nail Lacquer - White Chocolate Ganache 07 and Faces Canada Splash Nail Enamel - White O White 14 are a good go.
Which is better - Matte or Gloss?
Matte nail paints are the ones that are non-shiny. They appear to be flat when applied. You'll get almost every color in matte but there are some colors that are highly in trend. It complements your attire more than any other texture.
Apart from this, there are several women who prefer and love the classical gloss finish. Gloss nail paints are the ones that are lustrous with a smooth finish.
Matte being trendy, and the all-season craze for glossy cannot be denied. You can carry either of them to your respective workplaces. But it is said that you should wear matte nail paint if you have short nails and should wear glossy nail paint if you have long nails. Remember ultra glossy nails appear to be slightly eccentric to the working environment.
I believe that now you have got a decent idea of which shade to wear to the organization. These colors were shortlisted because of the subtler shades they possess and that one could
easily carry them gracefully. You can go for any of these as per your personality. The dignity of the workplaces has to be maintained but our nails have to be perfectly polished too. The main thing is we have to follow a subtler approach that could easily work in your organization. These paltry things demonstrate how sophisticated you are and your profound taste.