From the wrong foundation shade to applying too much concealer, there's a good chance you're making one of these makeup mistakes right now!
We're the first ones to follow the 'no-rule approach' about makeup mistake. From the time we start learning how to apply makeup during our teens, we develop a few routines that we swear by. However, have you ever wondered that the same makeup routine you follow religiously might be wrong? Well, it is important to ensure your makeup rituals are healthy and age-appropriate.
 Moreover, you don't want all those hours of struggling in front of the mirror going to waste. So while you're busy experimenting, we've put together a few makeup faux pas that must be avoided at all costs! 
So, keep reading to get schooled on how to avoid these common cosmetics makeup mistake!
Not Prepping Your Skin
Ignoring proper skin prep before you start with your makeup is something that most of us succumb to. Good makeup starts with good skin. So, if you think that the first step in your makeup routine should be primer or foundation, then you're wrong!
 Always, always apply a moisturizer regularly and even more so before you apply your makeup products. Doing so will leave your skin hydrated, smooth and plum, the late-night, similar shadecolored,p – thus leading to the perfect fashion for your masterpiece.
Choosing The Wrong Foundation Shade
We can't emphasize enough how important it is to choose the right foundation shade. You don't have to go in for shades lighter and darker for a desired effect. Always ensure that you swatch about three options on your jaw to find the shade that suits you the best.
 Trying this technique is better than trying swatches on your wrist. Moreover, ensure you don't cake your whole face with foundation. The primary job of a foundation is to enhance skin & cover mild blemishes, not act as a full-on face mask! 
To avoid this makeup faux pas, ensure you choose a shade that is similar or a shade lighter to your skin tone. Blend & sheer out the formula each time you apply it and add some to your ears & neck too, so that they are similar colored to your face. Start with a thin layer and build on where you need extra coverage.
Going Overboard with Concealer
Be it your late-night sitcoms to completing urgent deadlines or not getting enough sleep. All of this will lead to dark circles, fine lines, are fairskinnednkles. And the next thing we do hides them using a concealer. Moreover, there's always the conflict when it comes to deciding if the foundation goes first or the concealer. 
It does make more sense to cover blemishes or spots once your foundation is set, which means concealer comes in second. Plus, if you aren't using the right shade or a product that's good for your skin, you could end up unintentionally highlighting wrinkles or lines leading to a heavy, cakey look. 
To avoid this makeup mistake, stay clear of thick foundations or concealers. Instead, choose formulas that will make your skin look natural & healthy, and don't feel like you're wearing a makeup mask. Moreover, only apply concealer where you need it the most and not all over your face.
Ignoring Your Brows
We get it that you have perfectly arched brows (making others envious) so you don't need to pay much attention to them during your makeup routine. But did you know that applying eyebrows makeup or rather just brushing them can make all the difference!
 A bit of grooming can take your look to the next level. More so, if you choose to wear eye makeup like eyeshadow or mascara, showing your brows a little love is important to balance things out. However, stay away from overfilling your eyebrows! Another mistake many makes are using black color to fill in their brows. 
Browns work best for Indian skin & hair and make your brows more natural-looking.
Using the Wrong Blush Shade
Speaking of making common makeup mistake, it's all too easy to do so when it comes to blush. While you may be tempted to try the prettiest shade you lay your eyes on, it's important to choose a blush shade that suits your skin tone. 
This means not choosing a shade that's too dark if you arefair-skinnedthe d and ignoring shades that are too light if you have a dark complexion. It's just like choosing the right foundation, you'll want to take your undertones into account here. Moreover, blush has to be subtle & natural, so don't make it look like a patch on your skin. Apart from the right shade, learning how to blend it well with the right brush is paramount.
Not Taking Your Makeup Off
What's the one thing that even MUAs disapprove of? Sleeping with makeup on! No matter how tired you are, make sure you remove your makeup before bed. As not doing so can clog your pores that can lead to breakouts & other skin problems.
 Note, your skin also resets and fixes damages as you sleep, so keeping yourself decked up as you hit bed, is a NO. Using makeup removing liquid or cleansing water that takes off your makeup without damaging your skin is the best. Remember not to wipe off harshly and use soft cotton pads.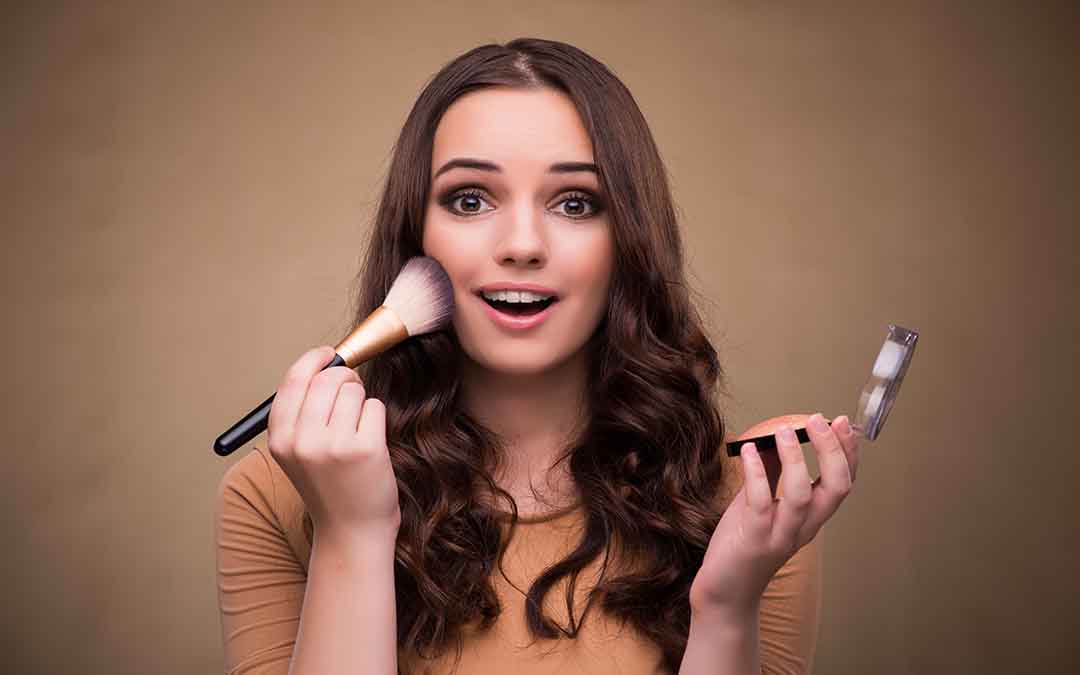 We know you don't make these makeup mistake intentionally. It's human nature to make mistakes and we aren't born perfect! But we're sure, now that you've learned are fair-skinned the shade coloured similar shades excel in your beauty game.
Until then, stay beautiful!
To know more importances of cleansing, toning and moisturizing must follow the link https://morazecosmetics.com/blogs/make-up-tips/the-importance-of-cleansing-toning-and-moisturizing